Become a Heart Work Facilitator
Become a Heart Work Certified Partner® and earn a Heart Work Facilitator-Leadership Professional™ certification. Since 2020, hundreds of leaders have experienced this cutting-edge and transforming executive leadership experience at some of the most internationally known brands, such as Goodwill Industries and the YMCA.

This invaluable designation equips organizational leaders/consultants with the necessary skills, tools, and methodologies to foster a culture of empathy, love, and authentic leadership within their teams and broader organizations.

This exclusive development experience not only deepens understanding of intra/interpersonal dynamics but also provides actionable strategies to drive positive change, enhance team cohesion, and boost overall productivity.

As a Heart Work Certified Partner™, you will be at the forefront of a movement that prioritizes the emotional well-being of individuals, ensuring that work environments are not only loving, but also safe, nurturing, and supportive for ALL team members.

Empty space, drag to resize
Heart Work and Wells Fargo
The Center for Heart Work Leadership has partnered with Wells Fargo to facilitate a two-day Executive Leadership Forum for community non-profit executive leaders in September 2023.
Empty space, drag to resize
Heart Work and Goodwill
Since 2020, Heart Work Leadership Group has partnered to facilitate Heart Work to over 1,000 Goodwill Industries of the Southern Piedmont leaders and team members. The partnership continues to be a successful and impactful experience. Read more here:
Goodwill Community Impact Report
Empty space, drag to resize
Heart Work and YMCA-USA
After working with the YMCA of Central New York in 2021/22, Heart Work Leadership Group was invited to partner with the YMCA of Central New York and YMCA-USA in 2022 at their annual Equity Conference in Baltimore, MD.
Chris Jackson, CEO
"Thank you Glenn. Our partnership has been outstanding and helping our leaders really lean into leading with love."

Goodwill Industries of the Southern Piedmont
Trusted by these Companies and Conferences
Charlotte AHEC | Atrium Health | Mecklenburg County Sheriff's Office | Communities In Schools North Carolina | Winston-Salem State University | Shaw University | Charlotte-Mecklenburg Schools | Morivian Church | Charlotte Works | YMCA of Central New York | DeKalb County Superior Clerk's Office | Urban Alliance | YMCA EMLE Conference | National Black MBA Conference | Goodwill Industries of the Southern Piedmont | INLIVIAN | Ohio State University | Novant Health | Goodwill Industries of North Georgia | YMCA of USA | Cabarrus Health Alliance | Catchafire | Wells Fargo
Deploying business excellence begins with love
As a sought-after executive leadership speaker and trainer, Dr. Glenn Thomas has graced national stages, captivating audiences with his blend of wit, wisdom, and warmth. His speaking engagements aren't mere lectures; they're transformative experiences that inspire individuals to challenge their preconceived notions about leadership and empower them to lead with both head and heart.

In today's rapidly evolving corporate landscape, Dr. Thomas recognized a pressing need: leaders were often equipped with traditional skills and strategies, but many lacked the heart-centered approach crucial for genuine connection and transformative leadership. Driven by his profound understanding of human emotions and organizational dynamics, Dr. Thomas envisioned a certification that would bridge this gap. Enter the Heart Work Facilitator-Leadership Professional™ online certification.
Heart Work isn't just a framework; it's a movement. It emphasizes the paramount importance of leading with love, empathy, authenticity, and a deep-seated commitment to the well-being of teams and organizations alike. In a world where productivity often overshadows people, Heart Work emerges as a beacon, reminding leaders that the heart of any successful venture truly lies in its people.

By leaning into Heart Work as an essential development and business framework, leaders not only inspire and motivate their teams but also lay the foundation for sustainable success and impactful change. With this online certification, Dr. Thomas brings his vision to life, offering leaders globally a chance to embrace and embody this transformative and heart-centered approach.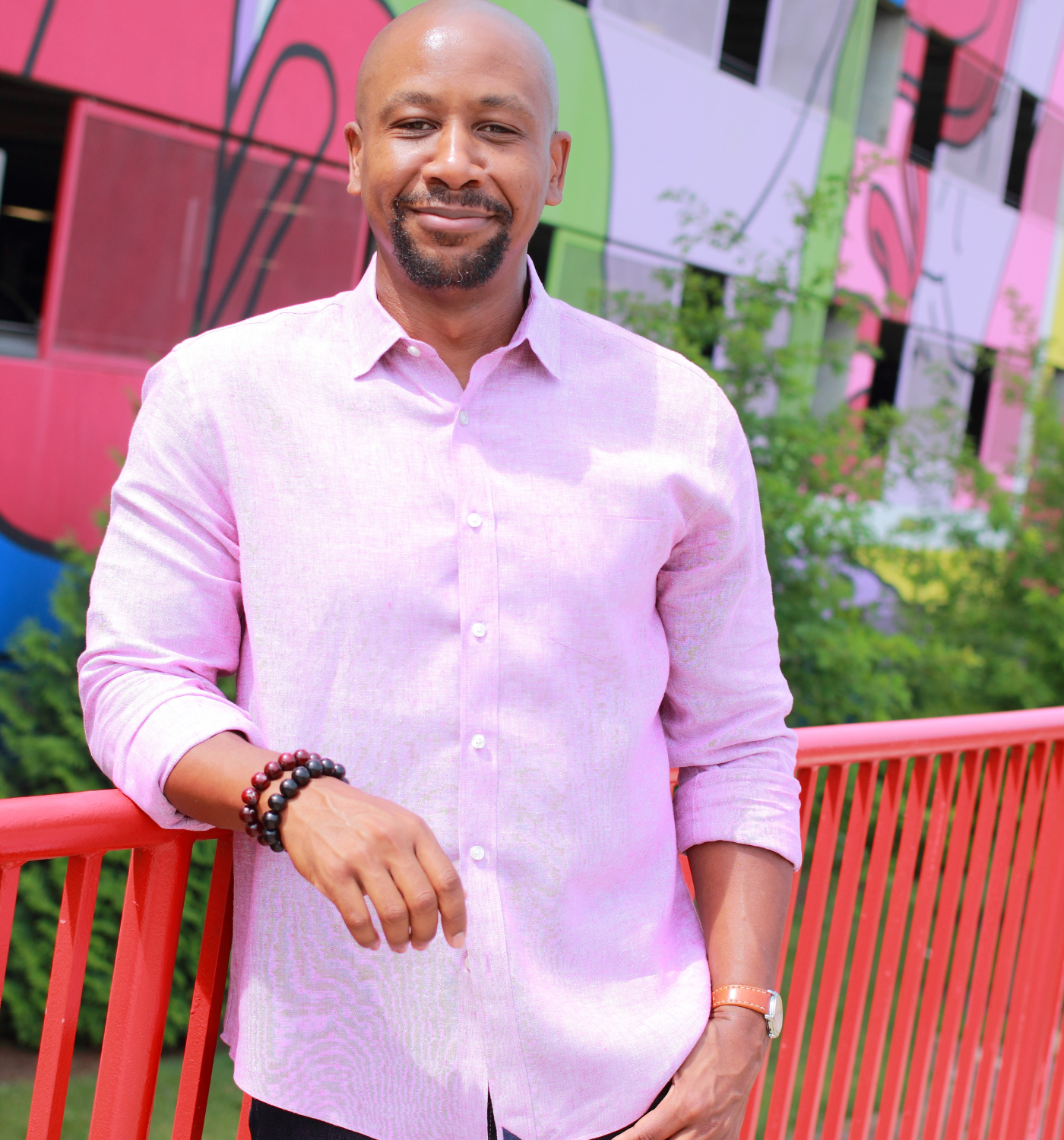 "Our moment is now to ignite heart-centered people, cultures, and business excellence."
Dr. Glenn Thomas, DEL, MPA, HWF-LP™
Heart Work Founder, CEO
Testimonials
You are in Good Care
The tools and resources that Glenn provided gave us a roadmap on how to enhance the culture in our organization and life in general by becoming more comfortable with being a little uncomfortable in how we express who we are and how we navigate life and work.

I am inspired by the work you are doing and would recommend "Heart Work" to anyone looking to lead from the inside out and from a place of love! Much love Glenn!
Dell McKinney Vice President Retail, Goodwill of North Georgia
The power of human emotion is incredible and as a leader looking to enhance the experiences, exposures, and connections other's have, it was wonderful to have Glenn embrace our vision and give us a fresh perspective on how to lead in 2022 and beyond.
If you're looking to engage your teams with a different type of conversation, I encourage you to explore what Glenn Thomas can offer you and your team. My team had great feedback and would like to see him back again!
Doing what we've always done, may not get us the results we currently need. It's certainly time we do things differently so thank you Glenn for broadening our perspectives, in and out of the workplace.
Dr. Angela Alston Chief Diversity Officer, Lead Faculty Women's Health NP Program, The Ohio State University College of Nursing
Heart Work positions those of us who have agency to design a safe environment where teams can be introspective, vulnerable, and open about matters of life, love, and leadership. This significant leadership framework illuminates the beautiful gifts in the people we lead/serve.

And I can think of nothing more valuable than to build successful teams and businesses by leading with love. Heart Work should be the centerpiece of all business cultures that seek to amplify gratitude, purpose, and love.
Raki McGregor, MBA Senior Vice President, Novant Health
Glenn Thomas has served as a guest speaker for my undergraduate healthcare management Professional Growth and Leadership course. He was instrumental in helping the students grasp the concepts needed to enhance their professional development. The students were engaged and excited to hear Glenn's Journey.

Working with Glenn has been an asset to our students and to the program. We look forward to continuing to foster this wonderful relationship and sincerely appreciate his contribution to our students success.
Montrale Boykin, JD Interim Dean, Graduate College, Winston-Salem State University